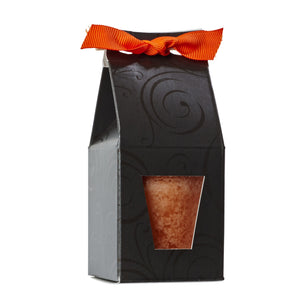 Allure's mini pillars are 40% larger than your standard votive, making this 2.7 oz. candle the perfect size to fill almost any room with fragrance.
With so many fragrances to choose from, our individually packaged votive (complete with matchstick enclosure) allows you to sample a variety of fragrances, or give as a gift! Already found your favorite fragrance? Then check out our 3 and 12-pack votive boxes and decorate with fragrance. 
Enjoy over 20 hours of our year-round favorite and fall best-seller Marmalade, a succulent blend of sweet oranges, cinnamon, and spice.