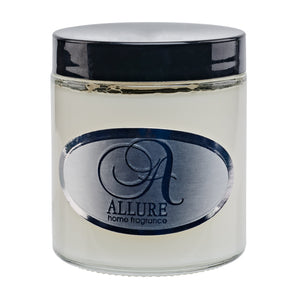 An even smaller size travel candle is now available in your favorite Allure fragrance! Our 4 oz. candle comes filled with Allure's highly fragrant; clean burning soy wax that creates an elegant glow, and a 100% cotton wick for a long-lasting burn.

This travel candle has a lid making this candle easy to take with you anywhere, a perfect gift for yourself or someone else!

Enjoy your favorite Allure fragrance for up to 25 hours!